The kbeauty world is constantly filled with unique and new finds each and every day. From peel off makeup to chrome/gold/rubber masks – the beauty industry is as competitive as ever. It feels like there's a new product, range or company starting up in Korea everyday and they're all joining in to spoil us with different and unique beauty products all for the sake of customer satisfaction profit. Undeniably, one trend that still has a stable place in the ever unpredictable beauty market is Color Correcting. It all started a year ago when color correcting was all the craze and youtubers started showing everyone the legendary color chart that promised drastic results for covering our flaws. (Famous youtuber SSIN also has a video on color correcting here!) I remember back then I picked up my first ever dive into the CCC with the Nyx Color Correcting Palette in light while everyone else dived into LA girls, Tarte, Naked and Smashbox version of the CC concealers. Till this day – the trend has not died out and korean companies are still on the hype to sell customers the wonders of Color Correcting in liquid, cream or even powder form.
Almost every company has come out with at least one CC product – so today we'll talk 10 of the most famous and well-known K-beauty companies: Peripera, Innisfree, The Face Shop, Apieu, Tony Moly, Etude House, Aritaum, Memebox, Clio and Missha. I'll be listing the CC products these brands have come out with so far along with reviews linked to them.
1. PERIPERA
Best known for their lip products, peripera is one of the major roadshop brands with a leading and ever popular fame for the lip product section. with hits like the ink velvets (they even came out with 5 new colors for 2017 and along with the airy ink velvets) – Peripera is most definitely a brand with a lot of expectations from consumers up on their shoulders.
2. INNISFREE
Innisfree is a long standing brand known for its natural and simple ingredients and design. With best sellers like the Jeju volcanic line, the green tea line – Innisfree is very much known for their skincare but not so much for their makeup. There is however one makeup product from innisfree that seems to be well-known among all koreans which is the no sebum mineral powder (*PLUS they even released an emoji version recently to celebrate their anniversary*). In recent years however they have been coming up with more make up products and ranges to catch up in the industry with competitors.
It comes in the classic 3 colors of mint, peach and lavender along with the release of its spring LE cases that are super adorbs! There's even an ad with Lee min ho that will make you running to your nearest innisfree store for these. Here are the reviews i could find:
3. THE FACE SHOP
Now avaible in their disney princess collaboration or the Trolls collaboration!
4. A'PIEU
JOLSE   SAURICHABLE   ONLYDOPEFASHION
COSMEPERKS (Mint/104)      PAINTMEAPRETTYPICTURE (Glow/101)  HAKONYANG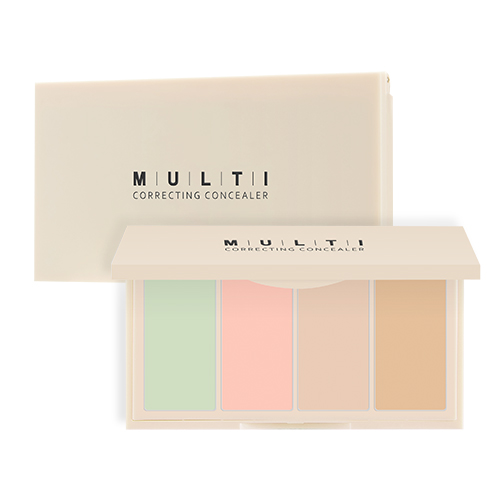 Also was not able to find any reviews on this!
5. TONY MOLY
6. ETUDE HOUSE
Out of all the brands, EH's R&D department seems to be extremely keen on the CCC. With the release of their venture into the CC with the Any cushion CC – they came out with CC versions of their play 101 contour stick and the newest addition – fix & fix primer.
JOLSE   JASMINEITOR  AMOUR   NARALEE
This came out with a newer version a few months back (not quite sure if it's a newer formula or it's just the packaging) – but they changed the case to be slimmer like the any cushion cream filter and the anti acne cushion. The cute, macaron like pastel packaging was so cute though.
THEOUTLETOFMYCONCIOUSNESS     CHRISTINAHELLO   SOKOGLAM    JOLSE
EH first came out with the play 101 contour stick (similar to the Nyx contour stick) and has now came out with 6 different colors for your CC needs. They even had PONY endorse the product similar to their marketing strategy with the play 101 pencils.
Unlike the standard mint, peach and lavender – EH came out with 6 including a pink and baby blue. I personally agree with Edward's review that you don't need all 6 colors and they aren't as functional as well. You'd just end up using the standard (mint, peach and purple) and neglecting the less functional colors (yellow, pink, blue). This was probs another one of their strategies for consumers to buy more of their products (because if you wanted the peach, mint and purple you had to get all 3 sticks).
7. ARITAUM
I personally have bought the peach version and I love it so so much for my awkward and annoyingly ever existent dark circles. Unlike other peach color correctors, it's the right amount of pigmentation and glides on really well – making blending it fairly easy without it leaving a white cast and cancels out my purple/blue hueish dark circles!
8. MEMEBOX
I wasn't able to find any reviews on this yet!
9. Clio
JOLSE       SOMSOMI(Also compares the clio with the Peripera Ink correctors mentioned above)
10. Missha
In a nutshell,
Color correcing obviously is loved my many as it does help target individual flaws (Redness, dull skin & dark circles) and that they all tend to have a common property which is brightening the skin. Some products will leave an overly bright white cast which is a big no for dark-skinned people but with small amounts and proper blending (and foundation) it shouldn't look too pale.
Well i'd say a cushion (EH any cushion, innisfree correcting cushion) provides the barest coverage and is great for beginners or people who don't want to wear too much makeup and wants an overall brightening effect, creams (Missha, apieu and memebox multi color correct) are great for people who want precise targeting of their skin and higher coverage, while liquids are great for people want easy blending and convenient correcting but still targeting specific areas.  If you have not tried out any of these crazed products yet – i'd recommend picking one out today!
Remember to follow my blog for more reviews and the next volume for K-trending!
*All of the pictures, links and reviews above are not mine nor sponsored.